Now for Cupcake Inspiration from Argentina!
Whenever I get sad, my favorite way of cheering myself up is looking at
Lulu cupcakes flickr photostream
. I don't know who these people are, and I am incredibly grateful that they are in Argentina and not here in North Carolina, because I think I would be addicted.
They tend to make a lot of different wonderfully awesome looking cupcakes - Like candy explosions dreamt up after watching Charlie and the Chocolate Factory!
So, if you're having a bad day, just stare at these cupcakes. STARE AT THEM. You will feel better, or at least hungrier.
If you prefer retail therapy, then check out this ridiculous cake purse: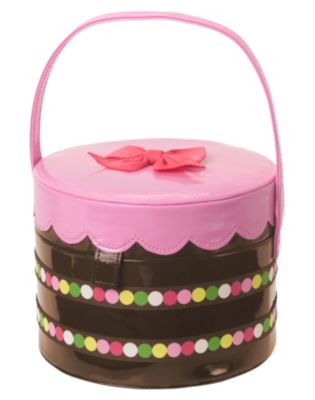 Cake Purse
It's for sale here at Gymboree
.
Yes, Gymboree. I know it's a children's store. It has a cake purse. A Cake Purse.
That is all for today's cupcake / cake purse zen.